Make your list and check It twice. Here are some reasons to sign up now.
We deliver thousands of qualified shoppers eager to buy from you. Check out this video to see exactly what the Oklahoma Christmas Show will be like...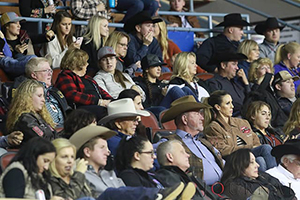 These choice November dates overlap with the American Quarter Horse World Finals (AQHA) taking place in other buildings at the Fairgrounds. This is the premier horse show in equine industry and will bring in more than 5000 participants' show horses in 290 different events.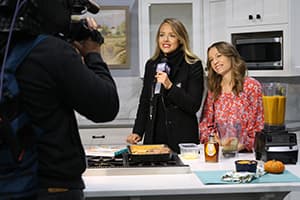 Marketplace Events already produces two successful shows at the OKC Fairgrounds; consumers trust and value the events we produce. Plus, we already have the media partnerships in place to make this show a thriving tradition too. Be a part of it out of the chute.
THOUSANDS OF SHOPPERS ARE LOOKING FOR YOU!

Meet your new customers at the Oklahoma Christmas Show. Energetic shoppers attend the festive marketplace annually to meet with vendors offering holiday decor, apparel, jewelry, toys, gourmet treats and more!

The Oklahoma Christmas Show features vendors who offer a wide variety of high-quality gifts for the holiday season.
---

95% spend up to $500 at the show

78% are likely to tell their friends and family about the show

69% rate their overall satisfaction as very satisfied or satisfied

66% did not attend another shopping show in the area in the past 6 months

More than half spend between 3-6 hours at the show

1 in 3 attend with a friend
Source: 2018 Marketplace Events Attendee Survey
RECEIVE A FREE BOOTH QUOTE