Twelve Decorations to Put the Holly in Your Home
The most wonderful time of the year will be here before you know it, and there's no better (or easier) way to get yourself in the holiday spirit than with the Oklahoma Christmas Show. Our top-picks showcase the holiday essentials you need to create your ideal holiday wonderland.
12. Garland
Garland is a classic choice for the holidays. Hang it outside your door or along walls, mantels, and counters! Find the perfect garland to tie everything together for your home at Burlap and Bling.
11. Wreath
You don't have to be crafty to love a good wreath — but if you are, it offers the perfect base for ribbons, ornaments, or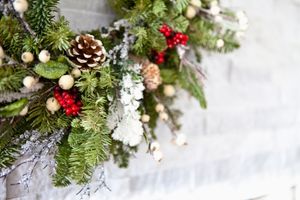 lights. It is also an ideal way to send someone a warm welcome at the front door. Pick up handmade wreaths of any size or shape from Barbara's Inside/Outside Floral Decor!
10. Elves, Santa's and Gnomes
Mom tip: Elf on the Shelf keeps young ones on their best behavior for the duration of the season. After all, they don't want Santa's helper reporting back to place them on the "Naughty List." The newest additions to Santa's village include gnomes! Visit Willow Winx Crafts to find gnomes for this season's cutest trend!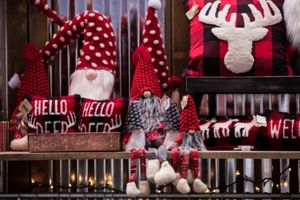 9. Towels/Pillows/Blankets
Add a touch of holiday cheer to your home with soft and whimsical towels, pillows, and throw blankets. Copper Rose Boutique creates colorful and fun pieces. Why not have a cozy Christmas?
8. Stockings
This season, spruce up your mantel and hang a chic stocking. We love to give, and the temptation to include a built-in goody bag for loved ones is too much to pass up! Check out Plenty Mercantile for the cutest felt decor and more!
7. Cookies
What is better than walking into a home with a festive plate of cookies ready to be devoured? It offers a classic, seasonal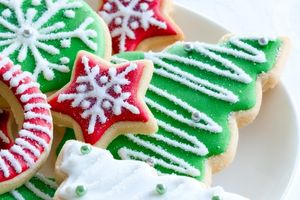 experience for your eyes, nose, and taste buds. Ellah Roo's Bakery has plenty of sweet and savory treats for you to try! There's nothing better than bite-sized sweets in every flavor from Nothing Bundt Cakes. Our favorite is white chocolate raspberry.
6. Candles
The holidays wouldn't be complete without some festive candlelight. For something particularly special, not to mention local, visit the Soy Cottage Candle booth. Nothing is more inviting than the warm flickering of candlelight.
5. Essential Oils
Smelling like Christmas is just as important as seeing it. doTERRA essential oils has fantastic smells such as cinnamon and peppermint to get your nose into the holiday spirit. Find all of your holiday smell-goods at The Blue Sparrow Apothecary or Perfectly Posh.
4. Presents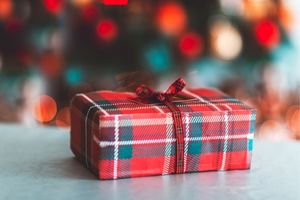 The season isn't complete without gifts underneath the tree or by the fireplace. Those perfectly wrapped surprises, topped with bows and ribbons, complete the look of the holidays. Check out Calista collections to find apparel and accessories for everyone, from your little one to your partner. Give the gift of learning with a book from Commonplace Books! And pick up some stylish wrapping paper designed by local artists and help the Homeless Alliance all in one stop.
3. Lights
Just like a tree, having some luminous outdoor decor is essential to any holiday party. Show some spirit with lightboxes from MG Crafts. Light up your neighborhood and your tree with the prettiest holiday lights in a variety of colors.
2. Tablescapes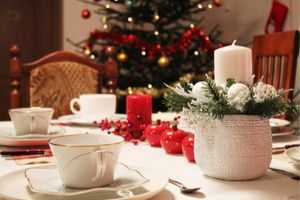 Some of the most memorable moments are made at the holiday dinner table, so creating the idyllic nostalgic setting that will relive itself in your loved one's memories, is so important. Elevate your holiday tablescapes with living plants and learn how to do just that with a DIY stage demonstration by Marcum's Nursery.
1. Tree
What's the most eye-catching addition to your living room during the holidays? The perfect tree. It's the focal point where we gather for family photos and open our gifts. Marcum's Nursery will be on-site selling live, fresh cut Christmas trees that will look and smell amazing in your home.
You can find all of this and more at the Oklahoma Christmas Show on November 11-13 at the Oklahoma Fairgrounds - Bennett Event Center. We can't wait to see you there!
Oct 27, 2022, 13:00 PM